Sammy and I were talking when she noticed I had a white part in my eye.
She then went to look in the mirror to look at her eyes. They also had white!
Next, we checked Aiden's eyes and our baby's eyes.
We talked about how it's called the sclera and it's there to protect our eyes. We also noticed we each had a different color iris, but all had a black pupil.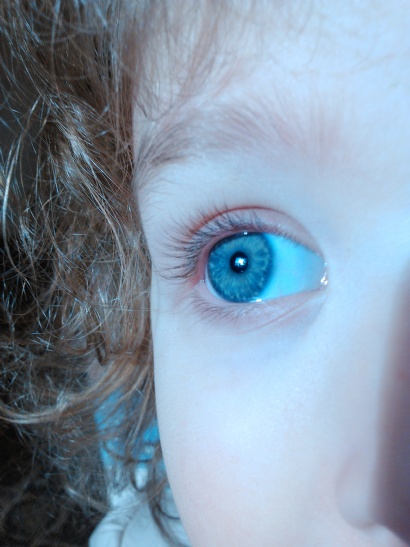 We looked up an eye on the computer so we could see the anatomy better, and Sammy then went to make the sclera out of play-dough!
Sammy's sclera!
When Chana came in, we asked her what color her eyes were.
"Black and white!" - Chana
Chana then had a great idea to put on a song about an eye, and we found a great one by our favorite music and movement artist, Meredith Levande.
Great observations Sammy!