We wanted to really reenact the story of lea ving Egypt so first Sammy helped Morah Chaya paint the Red Sea.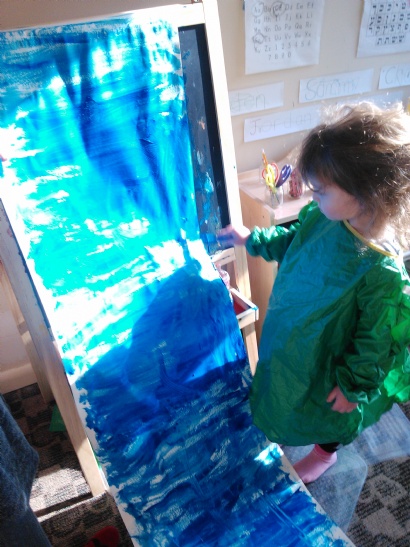 Next, we mixed colors to make new ones. We have been using learning our colors in Hebrew!

And then, we took turns painting our feet and leaving Egypt!

Come by the classroom to check it out!